Unique Modern Architecture To Look Out for in The UK
— 14 July 2022 Tagged: topics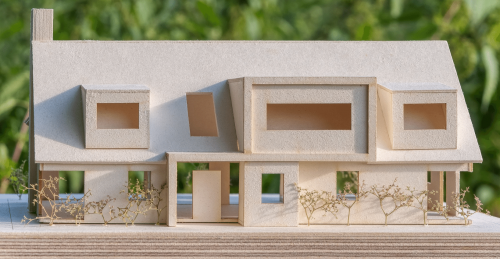 It could be proposed that the UK doesn't hold back when it comes to modern architecture. We're a continent that is blessed with talented architects, who helped to build some of the ornate cathedrals, music venues, museums and buildings. Considering that we are spoilt for choice when it comes to impressive modern architecture, this means that you might not even be aware of them existing! Luckily, we've compiled a list of interesting pieces of architecture in the UK that may have slipped under the radar. You might even find that some of these buildings are on your doorstep and you don't even know!
Take a look at Spatial Design Architects' list of modern architecture you should look out for!
Maggie's Centre, Leeds
This building is host to a charity, providing practical and emotional support to those who are suffering from cancer. Built using sustainably sourced spruce wood, the building contains over seventeen thousand plants.
National Football Museum, Manchester
Designed by Manchester architect Ian Simpson, this building is known for its sloped architecture. This building not only contains impressive memorabilia inside, but it's also an absolute joy to look at from the outside!
The Clyde Auditorium, Glasgow
What makes this architectural design so impressive is the fact that its appearance is so unique. The building has the nickname 'The Armadillo' because of its overlapping, shell-like structure which holds similar comparisons to that of the mammal. Hosting music events and concerts, this venue is definitely one to be ticked off the bucket list!
Sage Gateshead
Being one of Newcastle's biggest sights, the Sage Gateshead is an impressive piece of architecture that attracts over half a million visitors every year. What makes this building so special is its curved steel roof, creating a shimmering effect when the light bounces from the water to the panes. If you're in Newcastle, then this is certainly not one to miss.
Every impressive building must have a solid team of architects behind them. If you're looking for architectural design specialists in the London and Essex area, then look no further than Spatial Design Architects. We're a company that goes above and beyond to ensure our customer's vision comes to life. Boasting over twenty years of experience, we know how modern architecture can completely change people's perceptions of your business. All of our experts are passionate about design, so we can give you a helping hand when you need it the most. To find out more about the services we offer, then get in touch with our team today!